Your Garden Subscription Box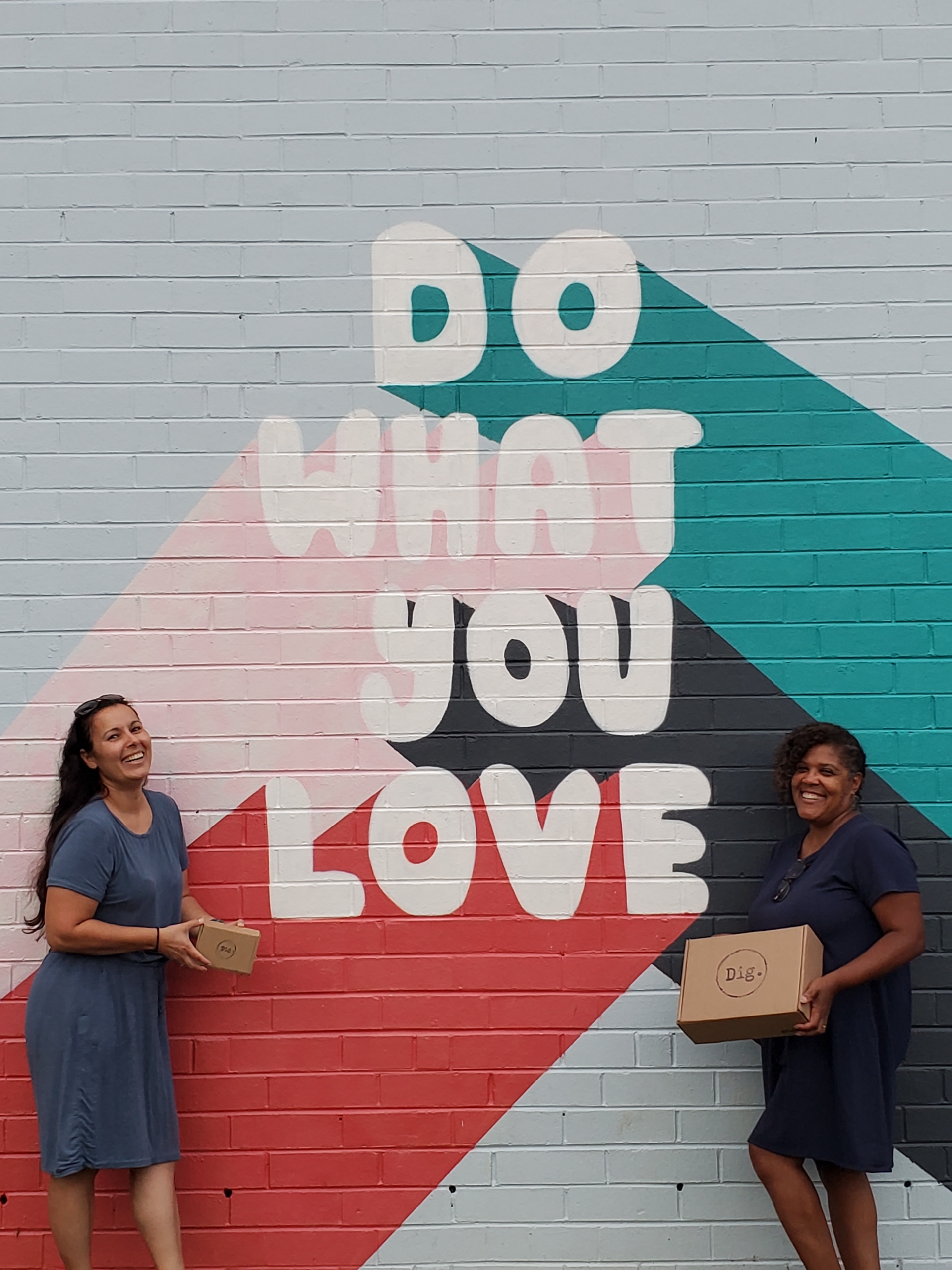 Hi Everyone! Welcome to Dig.

A little bit about us:
We were homeschooling/unschooling moms who shared a love of gardening. Irma was a flower gardener and Hayley was a vegetable gardener. If you remember that commercial for a certain chocolate and peanut butter confection, it was something along those lines. Irma gave Hayley flower starts and Hayley gave Irma vegetable starts, and very shortly thereafter, both gardens were abundant and thriving. That was a few years ago…in the before times.

Fast forward three years and we found ourselves gardening in the pandemic which felt very different. It felt more necessary and apparently, it felt that way to lots of people. Many people (maybe even you) decided to start a garden in 2020 because they were worried about having safe access to food. Sure, it was in the supermarket, but that meant you had to GO to the supermarket. A lot of those anxieties persisted and even more people decided to start gardening in 2021. Seasoned gardeners were also affected, expanding their gardens, adding new plant varieties and more growing spaces during quarantine and beyond. After many discussions about this and lots of DMs from anxious people, hitting our IGs, we realized that a garden subscription box could help new and seasoned gardeners alike and that's how Dig was born. Each month, high quality tools, seeds, and accessories are delivered directly to your door. Who doesn't like receiving a box o' stuff?

So, this is us, Irma & Hayley…Dig.